"Men of experiment are like the ant; they only collect and use. But the bee… gathers its materials from the flowers of the garden and of the field but transforms and digests it by a power of its own."
– Leonardo da Vinci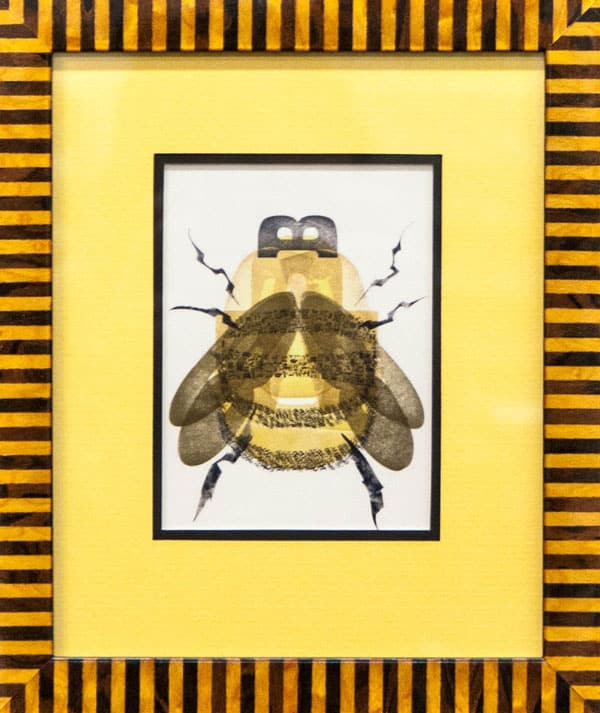 You may be surprised by the impact custom frames can have on your art.
Even art as simple and sweet as this little bee holds the potential to be the heart of an installation.
---
What a stunning feature piece this will make!
Accent your modern interior design projects with our delightful variety of Guerrini frames.
Browse some of the collection below: