When you buy a piece of art, don't forget the frame. While some people may see this step as an afterthought, you'd be surprised just how big of a difference the right frame can make. From the way a painting looks hanging on your wall to keeping it safe from damage, each little touch makes a huge difference for your art. Even if the art is already framed, it may not be to your liking; it may not even be appropriate for the piece. Artists sometimes just put any old frame on a piece to sell it knowing that the purchaser will, more than likely, have the art reframed.
Once you've made the decision that you need a frame, the selection process can be overwhelming. Here's a quick guide on how to match the correct frame to your art.
The frame should accentuate the art, not detract from it
You don't want a frame to take the eye away from the art itself. The frame needs to complement the art. It's essential the frame works with the art, not against it. On a classic painting, for example, a delicate yet ornate frame will elevate its already timeless feel. On the other hand, something more modern may benefit from a minimalist frame.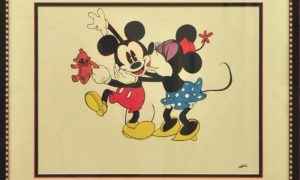 A little contrast is still desirable
With that being said, a great frame should not only support the artwork, but enhance it as well. You don't want a drab or forgettable frame, so a bit of contrast can work well. For a piece that has a dark composition, for instance, a lighter frame will bring some dimension to the artwork. This contrast will make the art pop out against the scenery and bring the viewer's attention straight to it.
Keep where it will be hung in mind
Your newly framed artwork won't go into a void—it will go into a pre-existing room, which means it should fit with the style that's already in there. This includes factors like décor, lighting, and anything else that gives the room character. You want the frame to blend in seamlessly and add to the room's ambiance, so make sure the frame has elements that fit in with the room perfectly.
Your art's longevity is key
The perfect frame is about more than just the look; you also need to protect it. The correct frame for your art should protect it from the elements. That includes harmful UV rays (it doesn't have to be in direct sunlight for UV to impact it), moisture, temperature swings, and of course, any pollutants or grime. Consult with your professional framer to tailor a frame to your art's specific needs with conservation as a top priority.
When it comes to your frame, never cut corners. You want both its style and construction to be top of the line, so your art's best side can shine through. When done well, the framed art will last a lifetime (and beyond). For the best framing in Denver, look no further than AUM Framing & Gallery. With our expertise, design skills, and passion, you can get the perfect frame made for you and your art.