There are many different design styles for the interior of a home. Because just one style may not fit exactly how they want their homes to look, people often mix and match these styles. Here, I'll guide you through choosing a style that fits your personality as well as choosing a frame based on your home's design style.
Choosing a Design Style
First, you must establish a cohesive design style for your home. If you're struggling with this aspect, keep the two following questions in mind. Soon, your home will become an oasis you never thought you could have.
Does the Design Echo Your Personality?
Your home's design should reflect your personality; otherwise, you'll never be comfortable in your own space. However, each person living in the house may have a different personality, and even if their personalities are similar, they'll probably have different tastes. For instance, my wife likes modern artwork and décor, and I like more traditional pieces. As we mentioned above, this is why people often like to mix and match their artwork and frame styles.
Is it Functional?
Everyone wants their home to look beautiful, but it's important to remember you'll be living there. It's unrealistic to think your home will always look as good as the ones in magazines. Those depictions are often impractical and impossible to maintain. Instead, keep functionality in mind when you're choosing a design style for your home. If you have kids, for example, don't paint all the walls white—that would offer them a great drawing surface. White walls and furniture are so difficult to keep clean, so opting for more forgiving colors might be a better choice. Life happens at your home, and you shouldn't be afraid to move around or spill something simply because of your home's design.
Where Does Art Fit in Decorating?
Now that you've settled on one or two design styles you'd like to incorporate in your home, it's time to think about choosing a frame based on your home's design style. I've chosen three design styles as examples of how art and framing can work well with your personal style.
Traditional. In its truest sense, the traditional style is inspired by old European (particularly English and French) styles. It tends to feature very elegant furniture with antiques, chandeliers, silk and velvet fabrics, mouldings, cornices, and ceiling decorations. Traditional artwork tends to be prolific, and people often use it to add pops of color. Here's an example of a painting framed in a hand-carved, gilded frame, which is ideal for a traditional style.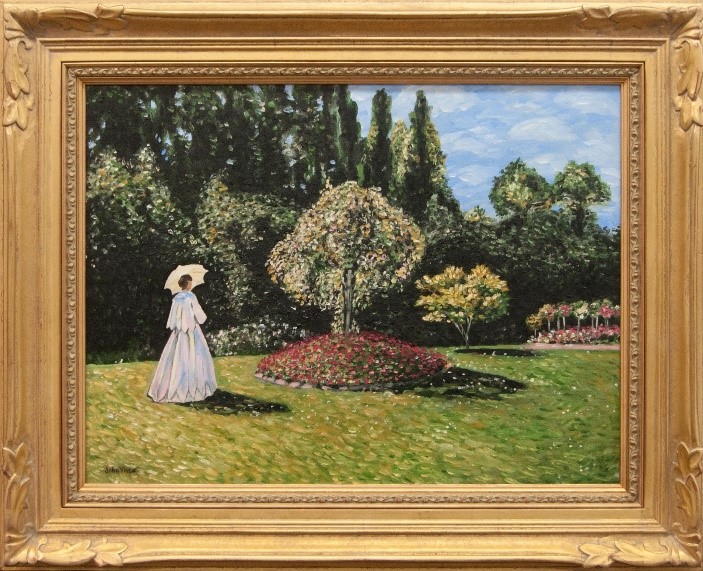 Modern. Note that I say Modern and not contemporary. Modern is a specific style, whereas contemporary style changes based on whatever is popular at the current time. The Modern style tends to be open-plan with minimal décor (but not so minimal that it becomes minimalist), featuring lots of glass, chrome, metal, and clean lines. People who prefer the Modern style use art, which tends to be big and bold, as the main decoration—meaning no knickknacks. Here are a couple of examples of framed art that fit well in a Modern design.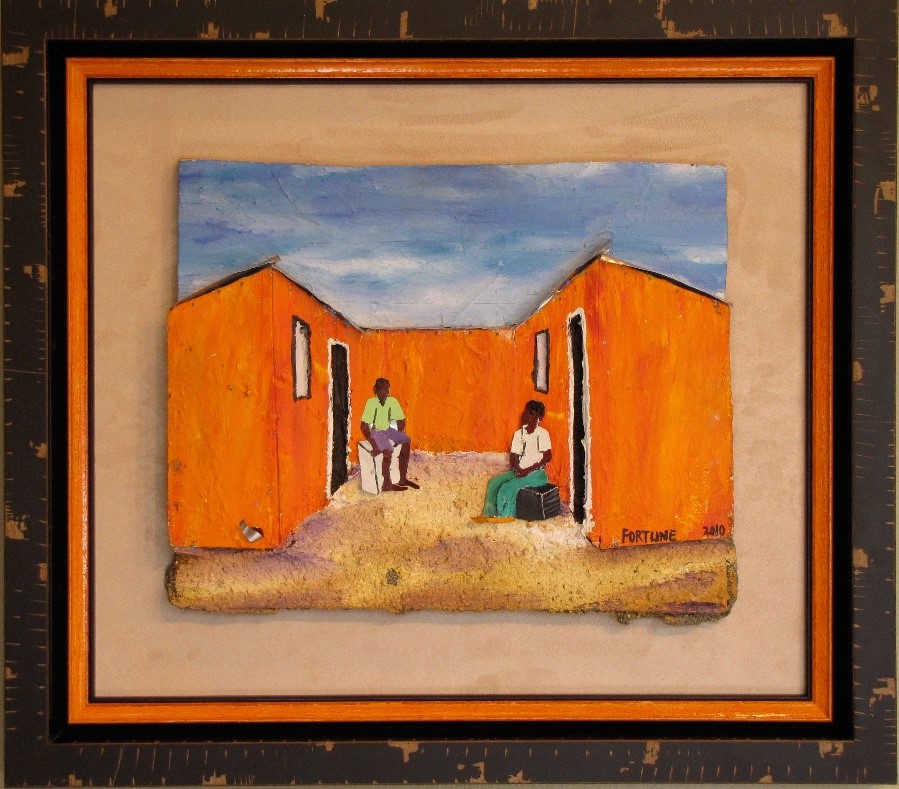 The orange frame really pops to add color to a white wall. The outer frame is steel.
Here's a more abstract piece framed with traditional wood moulding, but with a very modern design.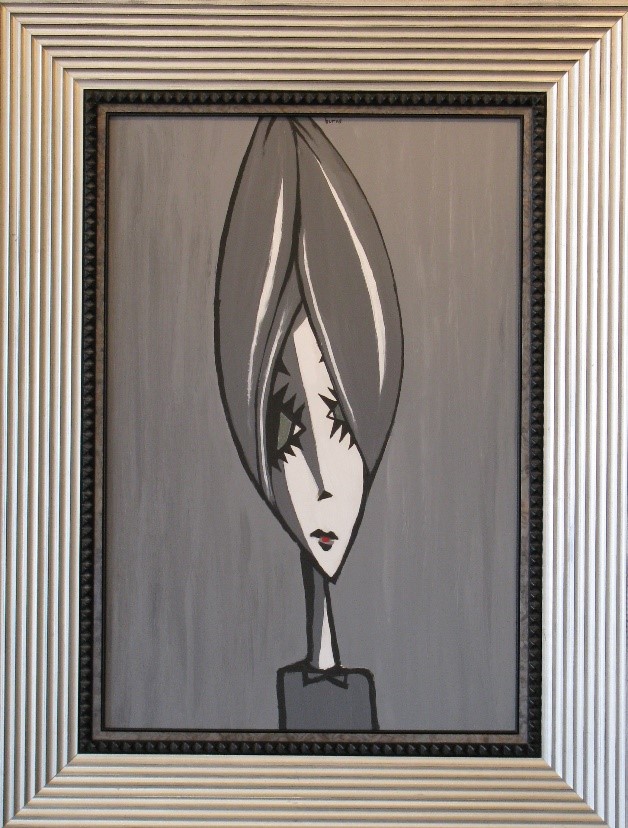 Transitional. Transitional describes the style of my wife and me—traditional and modern combined. Transitional combines traditional elegance with modern lines, featuring lots of neutral colors such as gray, beige, and white as well as dark, bold accent colors such as dark blue, charcoal, or even black. Transitional style can include all types of artwork, especially if they're colorful. Below are some examples of framed transitional pieces.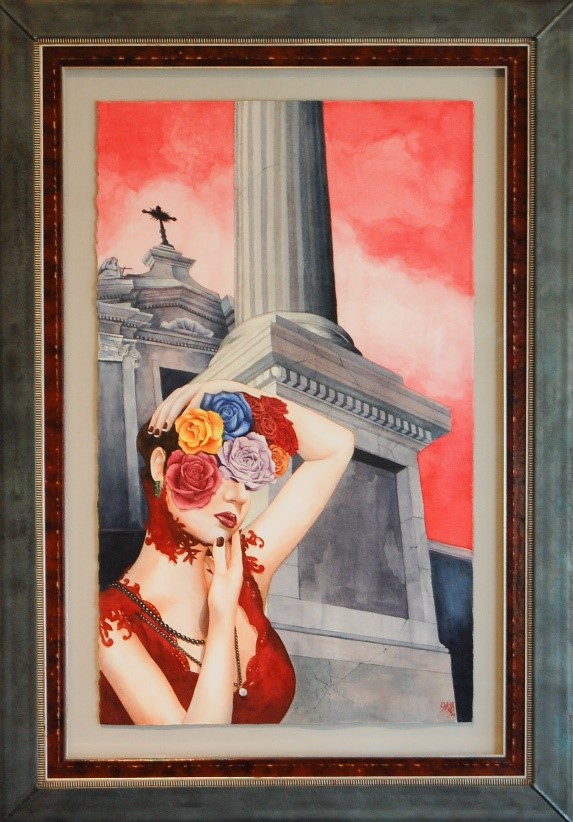 This is a watercolor painting in a steel outer frame that is "softened" with the use of more traditional wood fillets inside the frame and a neutral mat color for the float mount.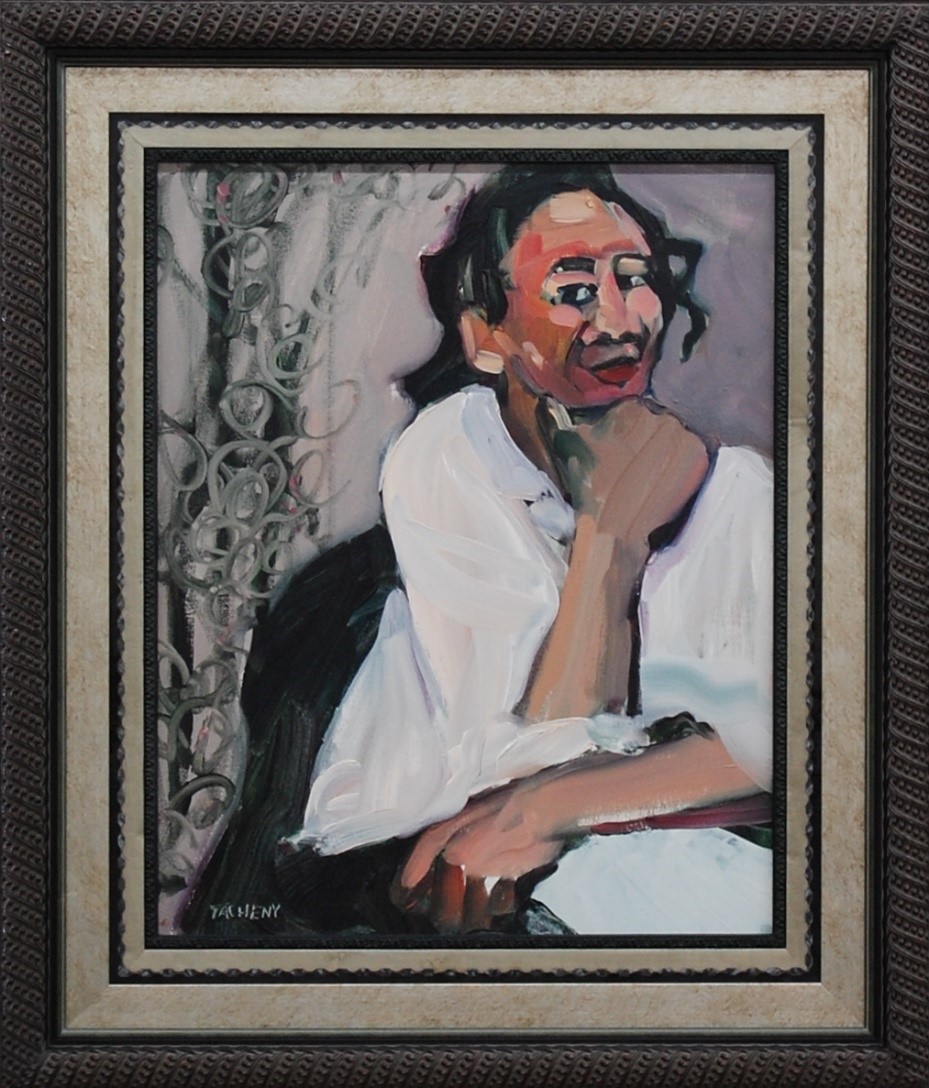 And here is an abstract painting framed in a more traditional fashion.
AUM Framing & Gallery offers the best picture framing in Denver. You can trust our designers to create a perfect frame for your art that will also complement your home's decorative style.